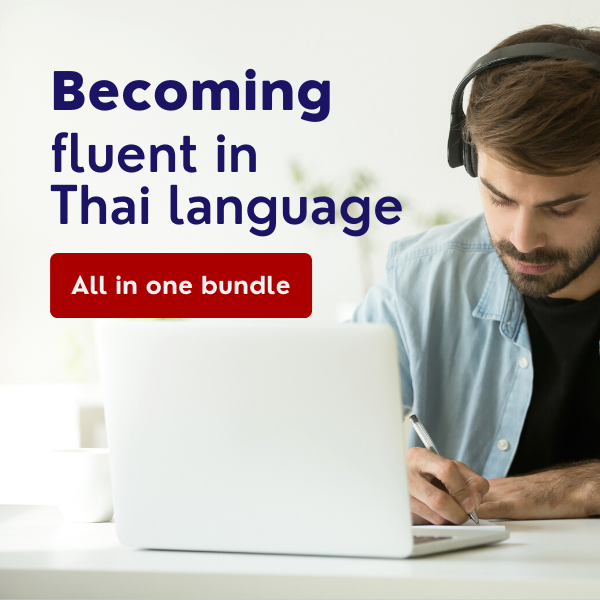 A perfect start for students who want to build a strong Thai language foundation and to reach the fluency of both conversational and reading Thai skills. 
Here are the steps to reach the Thai fluency:
Master Thai scripts, reading and writing rules as well as Thai tones (1 course)
Build a great foundation of conversational skills including sentence structure, grammar and vocabulary (1 course)
Polish your reading skills by practicing reading twenty short Thai stories (2 courses)
Train your ear and keep building Thai vocabulary and phrases with listening practice (1 course)
Access these online courses for a lifetime
This package includes Thai courses from beginner to intermediate levels which is a great start for anyone who wants to reach the fluency of Thai language with the most efficient and structured path.
1. Ultimate Guide to Thai Reading (Beginner)
Study duration: 2 months
Goal: To learn Thai scripts, Thai writing system as well as common rules that are broken down in easy explanation.
Result: Read Thai words and sentences, develop a good pronunciation and master Thai tone rules.
Price: 7500 baht/lifetime
2. Intensive Thai Course (Beginner)
Study duration: 3 months
Goal: To build a great foundation of conversational Thai with 4 elements of vocabulary, Sentence structure, grammar, and conversation.
Result: Understand basic conversation as well as converse in Thai language in your daily situations with ease and confidence.
Price: 7200 baht/lifetime
3. Read Thai Book 1 and 2 (Intermediate)
Study duration: 3 months
Goal: To enhance reading skills with 1000 core vocabulary with entertaining and relatable stories.
Result: Able to read short stories with ease
Price: 2600 baht/lifetime
4. Thai listening practice 1 (Intermediate)
Study duration 1 month
Goal: To enhance Comprehension listening comprehension from listening to casual Thai dialogue at the same time, train your ears to normal Thai speed.
Result: Understand daily conversation better as well as use common phrases and expression in daily life
Price: 1990 baht/lifetime
This package includes a 15-min preparatory Zoom session with Kru Smuk to design your learning plan
FAQ
If I am a total beginner, is this bundle suitable for me?
Yes, this Ultimate Bundle includes two basic courses which are Ultimate Guide to Thai Reading and the Intensive Thai that will help you get started with ease.
Which pricing plan is better?
It really depends on your background and how fast you learn. If you already know some basic Thai and have studied Thai for a year or more, 12-month access might be a good and chapter option.
However, the lifetime access is just a bit more expensive but it provides lifetime access so there is enough time for you to complete all courses with ease.
If I have already purchased any of these courses in the bundle, would I get a discount as well?
This will be considered case by case but please feel free to reach out to us at [email protected].
Is there is a refund policy?
Unfortunately, this bundle cannot be refunded as it only offers a one-time payment plan. We would recommend you to visit each course available in this bundle and see the lesson previews before deciding to join the bundle. Anyway, you would love these courses so much that a refund policy is not needed.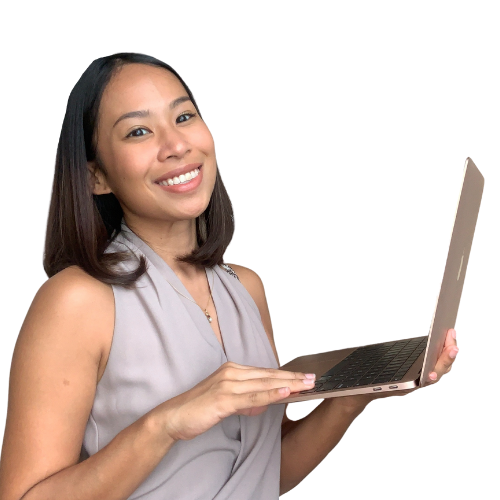 Need personal assistance?
Feel free to get in touch with Kru Smuk at [email protected] and book a call to consult your learning path and plan for free.
Looking forward to helping you learn Thai!
BananaThai Team