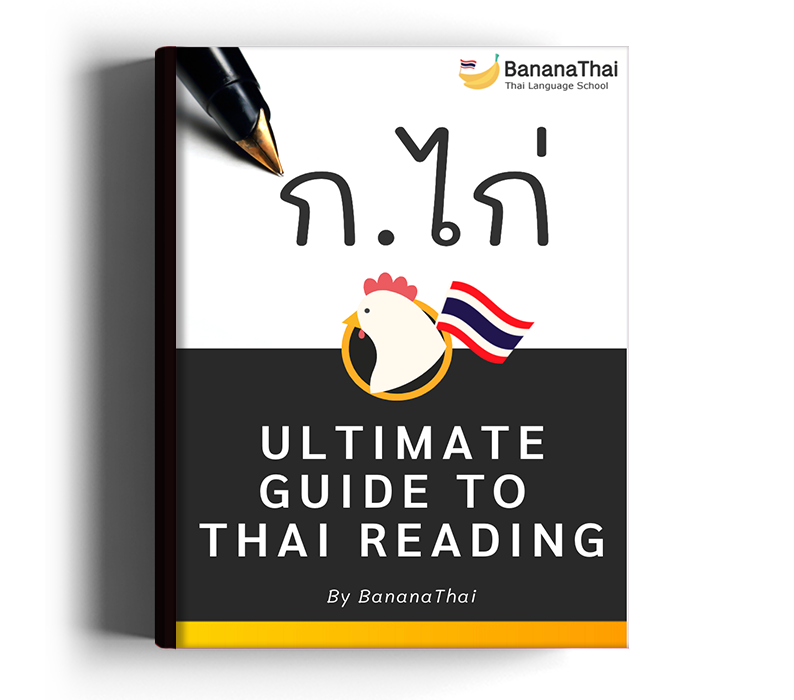 Many times, I suggested Thai learners to start with conversation Thai to gain a foundation of basic vocabulary and sentence structure, but if you are no longer a beginner student or want to advance your Thai, what's next?
Learning how to read and write Thai is your next step! 
It is necessary if you aim to be fluent in Thai, progress your career in a Thai environment, or feel curious to understand signs written in Thai around you. Thinking about new words that you will learn everyday, new sources of knowledge, entertainment or inner joke you would get. How amazing is that?
"Learning how to read and write Thai not only
advances your Thai vocabulary but also truly provides most effective way to master Thai fluency"
Ultimate Guide to Thai Reading
An ultimate online course to help you read and write Thai within 24 hours of learning.
Q1: What can I expect from this course?
After 25 hours of studying 6 essential chapters of the Ultimate Guide to Thai Reading, you will attain all important concepts of Thai scripts in order to:
✓ Be able to read and write Thai alphabet
✓ Be able to spell basic Thai words
✓ Be able to read anything possible signs around you
✓ Be able to read food and drink menu (while comparing the prices)
✓ Expand your unlimited vocabulary
✓ Continue learning Thai on your own (nothing can limit your potential to learn Thai)
Q2: Is this course right for me?
Let's be realistic. I admit as a Thai teacher that reading Thai is not for everyone, but it can help many Thai learners achieves the fluency and true understanding of Thai language.
There are a few things I could suggest if you hesitate whether reading and writing Thai is really for you (at the moment).
This course is a perfect fit for you, if ...
you have a long term goal to master Thai fluency
you have already known at least 300 Thai basic Thai words
you are quite confident and comfortable with Thai language
you are ready to invest 1-3 months (I wouldn't recommend if you plan to stay in Thailand for a short term)
If that's you, voila! let's get yourself enrol in the course and start a new journey with Thai scrips.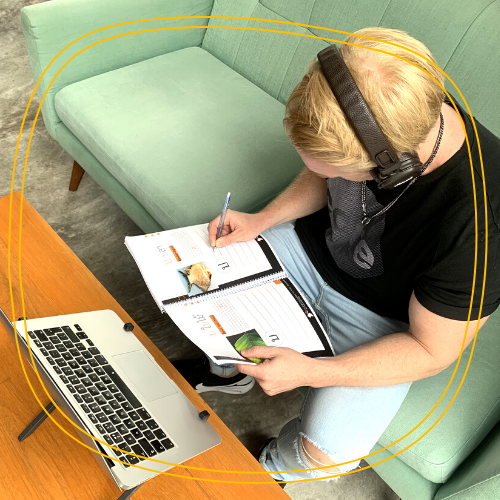 Q3: What materials are provided?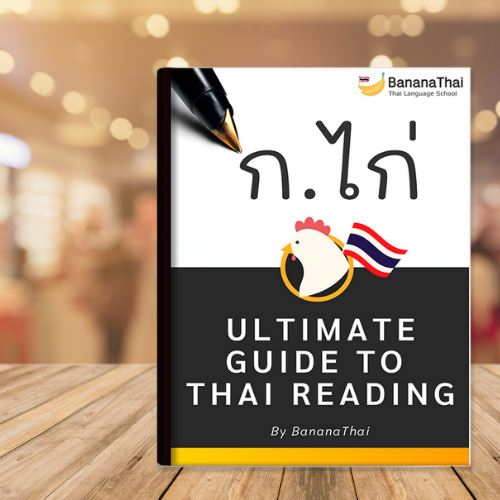 Download student textbook
Log in to your student account with your email. Download and print out the student textbook and keep your notes at in the same place.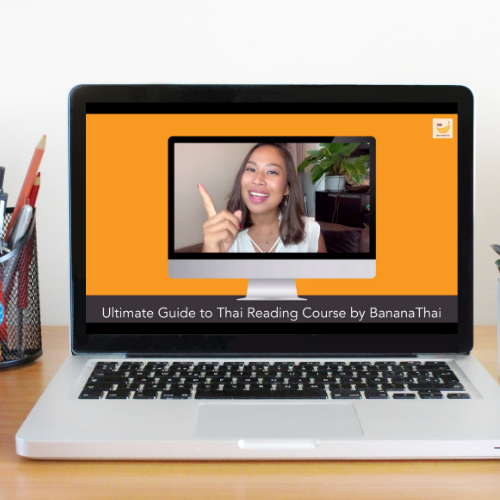 Access video lessons
Kru Smuk will hold your hand and walk you through the course just step-by-step. Her energy will lift up your enjoyable learning experience.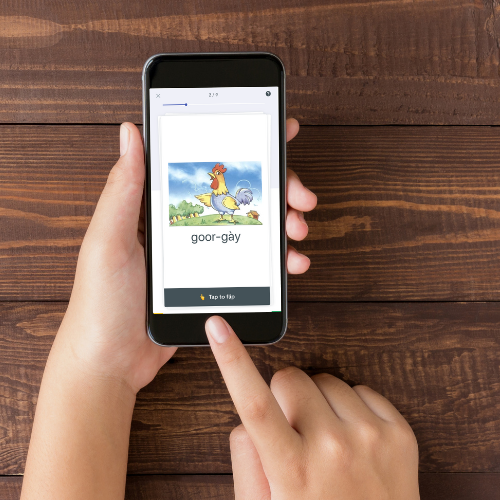 Practice with online flashcards
When having a free time, you can access your Reading Thai flashcard set on Quizlet App and practice Thai scripts on the go.
Q4: What content will I learn?
Even though there are thousand of sources to learn Thai script, but the information is not well structured. Do not waste your time figuring it out yourself. I constructed this course in such a way that is very friendly, simple and quick to master. 


Trust me, you will save so much time and energy when having a clear and well constructed pace to walk on. Join me in this course!
A BUNDLE IS BETTER!
All you can learn from all available courses
Become fluent in both conversational Thai and reading & writing with 5 self-paced courses (Beginner-Intermediate level)
Best for committed students who want to achieve fluency in 1 year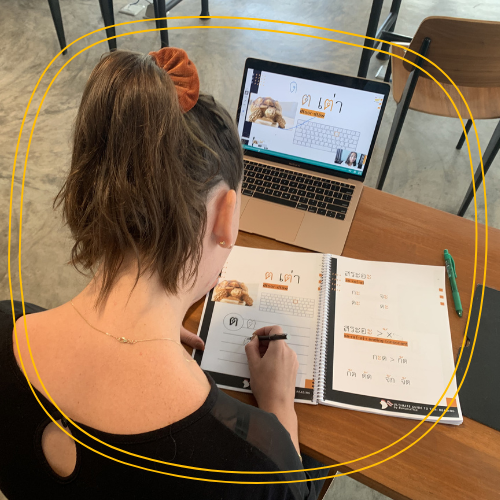 FAQ
What payment methods are available?
Credit card and Debit card are accepted for the payment process. Besides, you can also purchase a course with PayPal or Thai bank transfer (please contact [email protected])
How long does it take to complete this course?
It normally takes 2 months to cover all 25 lessons. Each lesson takes around an hour to complete. Even though this class is a self-paced program, I would recommend you to have 2-3 lessons per week in order to advance your progress effectively.
What if I have a question?
My best customer service is what my students appreciate the most. No need to be worried to get started, you will receive a welcome email with a course instructor to help you get started with the course.
How do I log in to the course?
You can use your email and password to log in to you student account on PC, laptop, tablet or even a smartphone and access all contents and materials of this course.
Need my personal assistant?
Drop me a email with your question or inquiry. I will get in touch to you as soon as possible.