Low class consonant 1
Note: Before continue with this lesson, you should be able to remember the 9 middle class consonants as well as 2 vowels: สระอะ and สระอา from the previous lesson.
Another 10 consonants from Low Class1
Low class consonants are categorised into two groups:
Low Class Consonant Group 1 (with unique initial consonant sounds)
Low Class Consonant Group 2 (share initial consonant sounds with High Class Consonants)
Today you will be learning the Low class consonants group 1 and two more vowels:
ง ย ญ น ​ณ ม ว ร ล ฬ
สระอิ and สระอี
Part 1: Video Lesson
Key Takeaways
Common consonants are ง ย น ม ว ร ล
When these consonants are ending consonants, they have nasal sound or soft ending = live syllable (taught in chapter 2)
สระอิ (short -i sound)
สระอี (long -ii sound)
Exercise
Fill the magic table. Solutions for the exercise as well as Thai audio are below.
Memorize the low-class consonants (group 1) with Quizlet flashcards.
Play the Wordwall game to practice matching the Low-Class Consonant Group 1.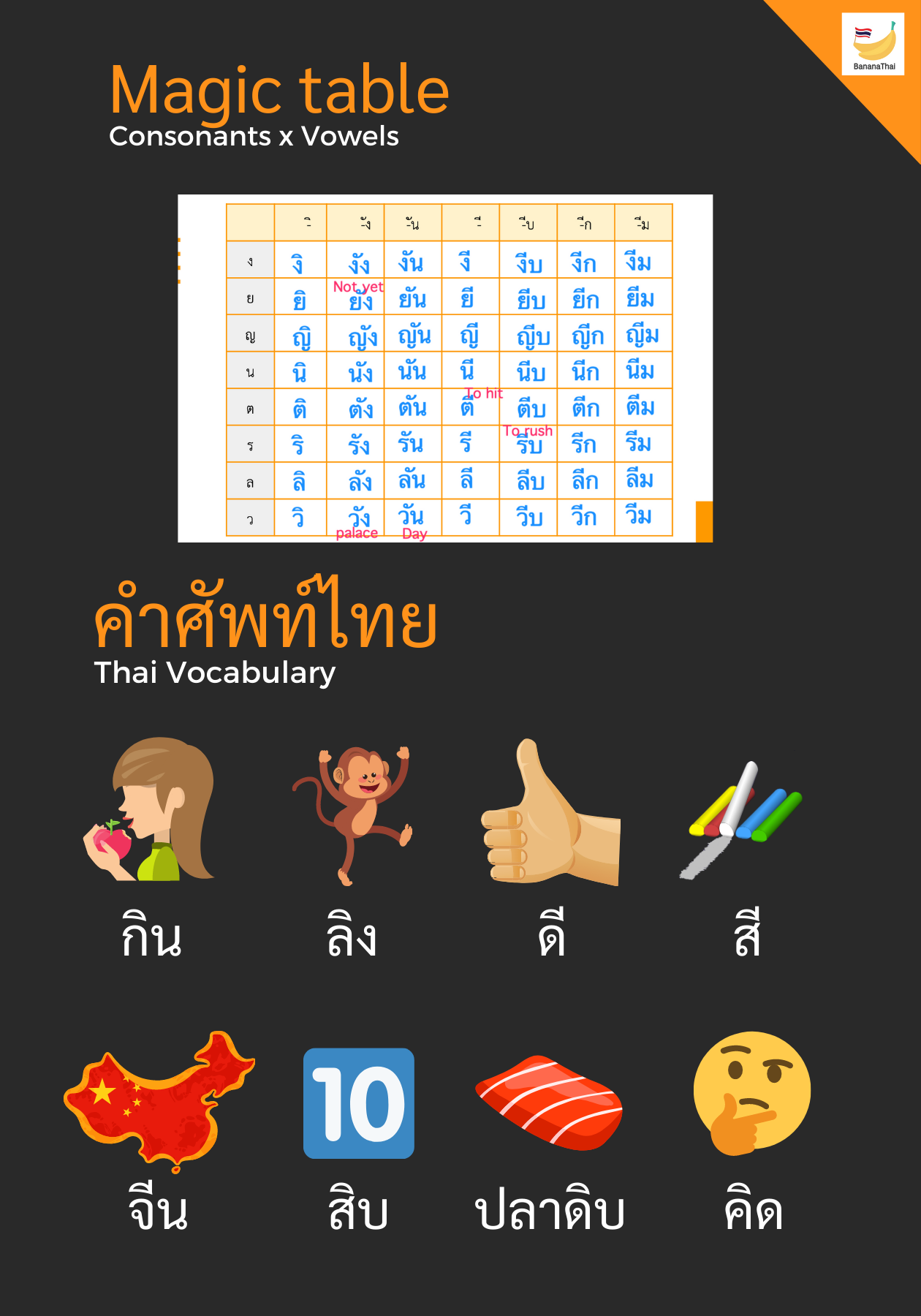 Complete and Continue