Are you familiar with any of these situations while living in Thailand?
Started working with Thais but don't feel like being part of the team.
Married with a Thai and having a hard time talking to his/her family.
Feeling uncomfortable when somebody asked how long you have lived in Thai just because you don't know the language.
Having a hard time to communicate with a taxi driver
Feeling left out when hanging out with a group of Thais
Wanting to make a move on a relationship but it did not work out because of language barriers
You can easily overcome these frustrations, just start learning Thai language.
Do not fool yourself that learning a local language is unnecessary while living or working abroad.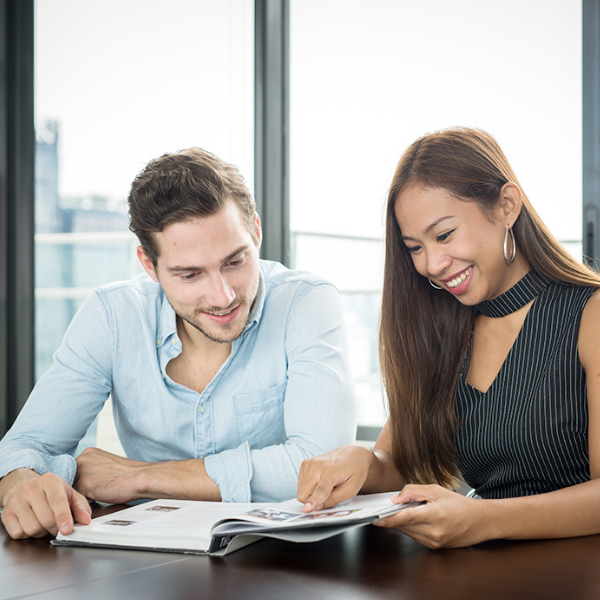 THAI IS EASY!
I admit learning Thai script takes effort, but not speaking. Thai language is of the easiest languages to learn. How come?
No conjugation of verb
Thai sentence structures are simple
Many compound words that make sense.
Thai tenses are twice as easy as English
Plus learning Thai can be simple and fun especially with my course - Intensive Thai to help you master Thai from zero to a hero!
This Intensive Thai course is your ultimate solution.
Core elements of this course
With this course, you will build a great foundation of Thai language with 4 essential core elements that will ultimately help you speak Thai fluently and confidently:
Vocabulary
Grammar
Sentence structure
Conversation
I believe learning vocabulary is not sufficient to fluently speak a language. You need to also learn how to put words in a proper sentence. This Intensive course is designed to help you enhance the four essential elements.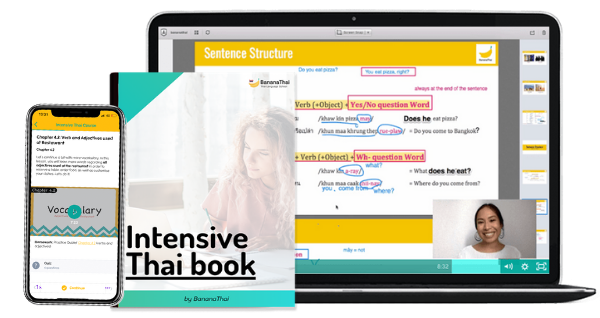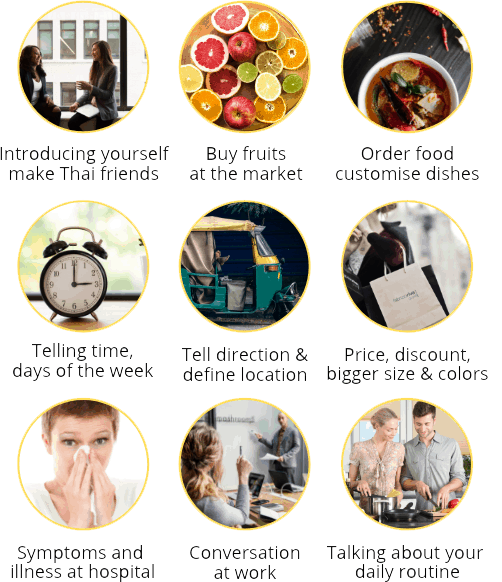 10 chapters 45 lessons
This course consists of 10 chapters with 45 essential topics that are simplified and structured in the way that is easy to follow:
Chapters 1-5: Beginner level
Focus on building a basic Thai foundation
Learn pronunciation with Thai romanisation chart
Learn how to construct different types of sentences
Learn the first 200 commonly used words with examples
Learn to converse in daily situations
The first part of the course focuses on helping you build a strong foundation of Thai language
Chapter 6-10: Intermediate level
Focus on enhancing your Thai foundation and fluency

Expand Thai vocabulary (Additional 300 words)

Discover more conversational topics

Learn to tell a story in different tenses
Learn essential grammar topics to advance your conversational skills
Boost your confidence to speak Thai by practicing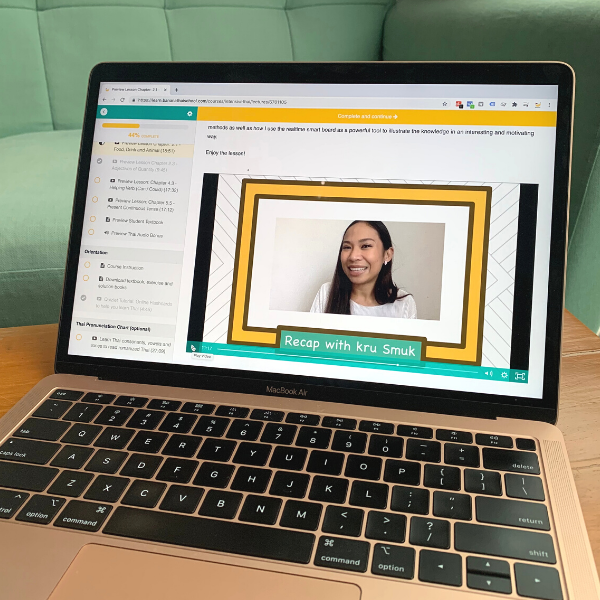 On-demand video lessons
Log in to your student and access 45 on-demand video lessons. Get the enjoyable and friendly learning experience with Kru Smuk.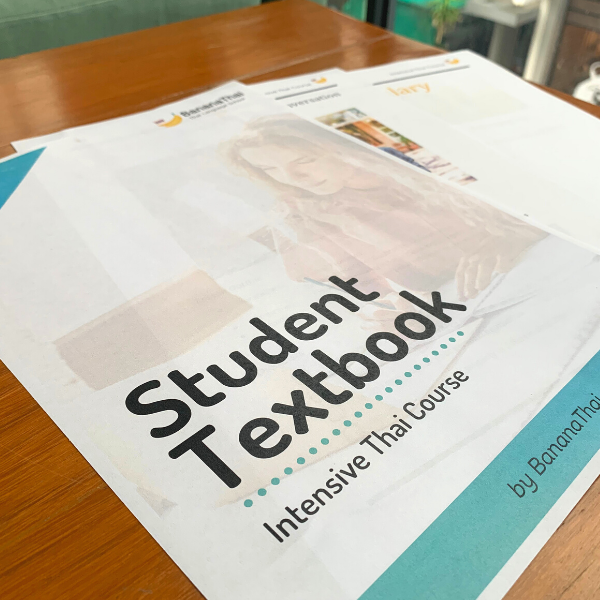 Downloadable textbooks
Download student textbook, exercise and solution books to use as compliment materials with the video lessons.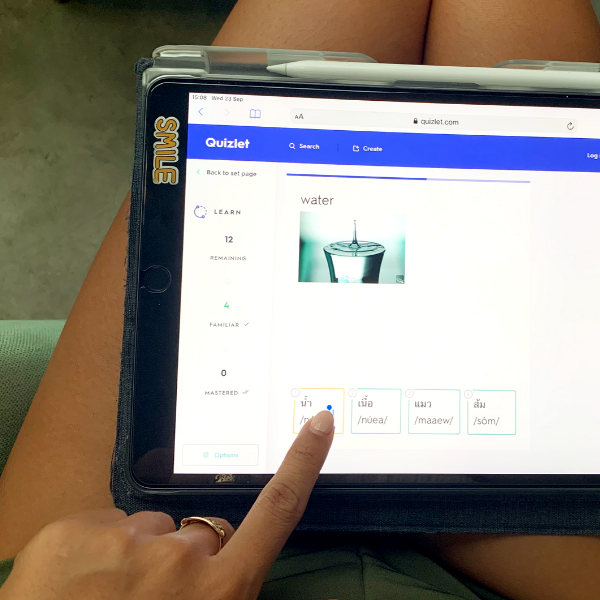 Flashcard Game
Learn and memmorize Thai vocabulary in a fun way on the go with a flashcard application. P
See how my past students love this course!
This intensive Thai course has been taught to more than 50 private students and 150 self-paced students.
More reviews on BananaThai Facebook Page
A BUNDLE IS BETTER!
All you can learn from all available courses
Become fluent in both conversational Thai and reading & writing with 5 self-paced courses (Beginner-Intermediate level)
Best for committed students who want to achieve fluency in 1 year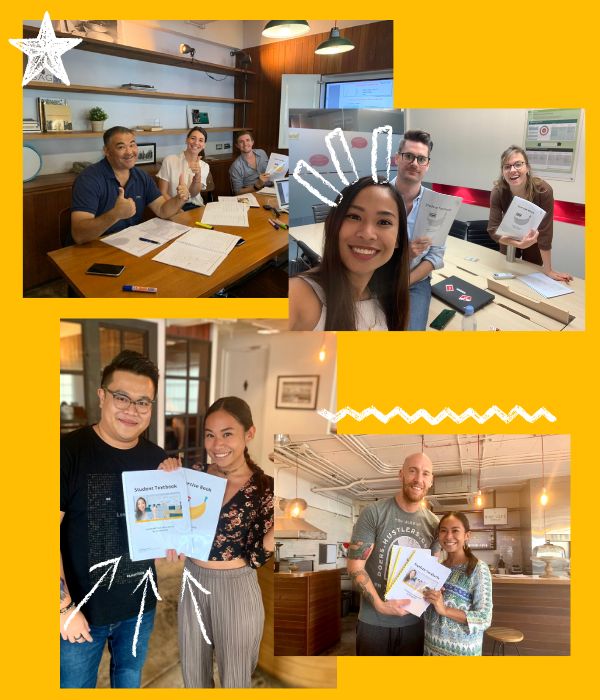 FAQ
What payment methods are available?
Credit card and Debit card are accepted for the payment process. If you prefer Paypal or Thai Banking Transfer, drop me an email.
-
How long does it take to complete this course?
It is a 10-hour course with around 45 video lessons. Each lesson takes 30-45 minutes to complete. You can easily finish one lesson every morning and practice during the day, and it will take you 45 days.
-
What if I have a question?
Just comment below the lesson and I will get back to you within 24 hours or drop me an email.
I love your questions and I am always here to help and to support you to have the best learning experience with this course.
Need my personal assistant?
Drop me a email with your question or inquiry. I will get in touch to you as soon as possible.