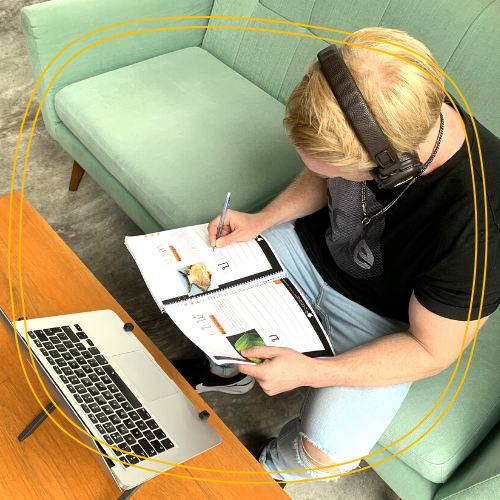 Plan to master both conversational Thai and Reading and writing Thai?


Join the Beginner Bundle to get started with both foundation courses with a great deal.
The best fundamental programs to get started with Thai language
Get full lifetime access to both the Intensive Thai course and Ultimate Guide to Thai Reading course.
The intensive Thai Course will help you build a good foundation of conversational Thai. You will mast practical vocabulary, grammar, and sentence structure - all you need to speak Thai with ease and confidence.
After you have a good basic foundation of Thai, let's explore more in the world of Thai scripts. The Ultimate Guide to Thai Reading Course will walk you through Thai scripts as well as reading rules and all exceptions you need to know in order to read Thai words and sentences.
Both of these master courses are well constructed and taught by Kru Smuk with engaging methods and learning materials. Best enjoyable learning experience guaranteed.
Access both foundation programs
Once you're enrolled in this bundle, you will be able to access these two courses for a lifetime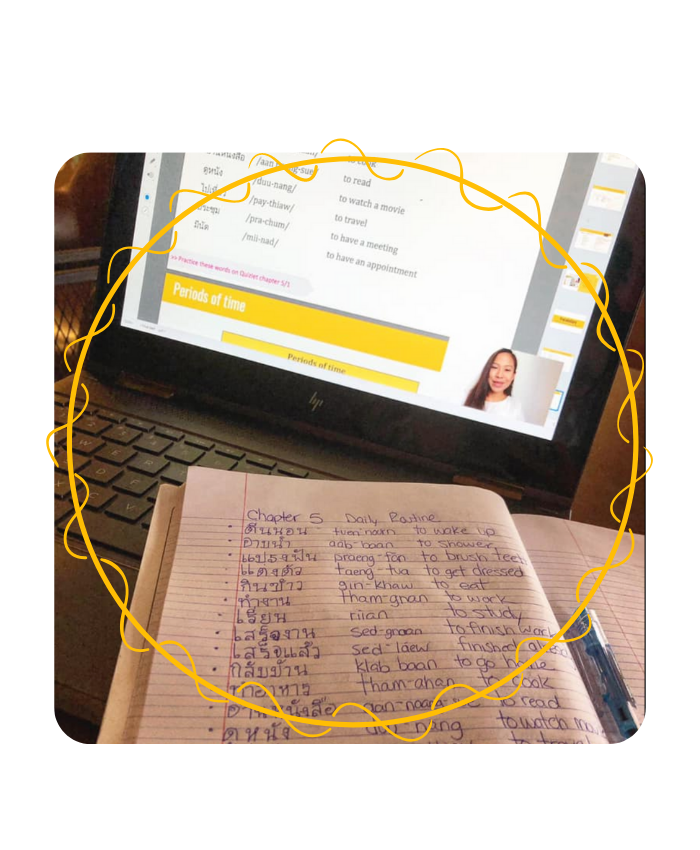 FAQ
What is included in this bundle?
Lifetime access to Intensive Thai Course
Lifetime access to Ultimate Guide to Thai Reading
15-min preparatory session via Zoom with Kru Smuk
Personal assistance with Kru Smuk via Email
20% discount on both courses
--
Which course should I start first with?
I would highly recommend you to start with the Intensive Thai Course to get an overview of how Thai language works as well as learn basic vocabulary. Students tend to read much faster when they already know the words.
--
How long does it talk to finish both courses?
The most possible amount of lesson you can master is a chapter per week. The intensive Thai Course has 10 chapters = 10 weeks, while the Ultimate Guide to Thai Reading has 6 chapters = 6 weeks. However, people learn at different paces so it's around 20-25 weeks on average.
Need Kru Smuk's assistance?
Please feel free to contact my via email at [email protected]. I will get back to you as soon as possible. I am looking forward to welcoming you to my programs.
Kru Smuk (founder/instructor)